Welcome to the Children's room!
Image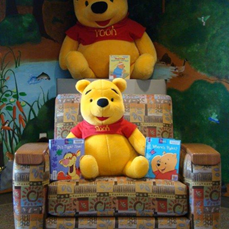 The more that you read,
the more things you will know.
The more that you learn,
the more places you'll go. ~Dr. Seuss
Library cards for children
Visit the Brodhead Public Library to complete a library card application. The child's parent or legal guardian should accompany the child. The adult should present his/her photo identification with their current address. An application will be filled out and signed by the child and the parent or legal guardian. We hope to see you and your family in the library soon!